It's Mardi Gras time . . . now that we have marriage equality, what else are we fighting for?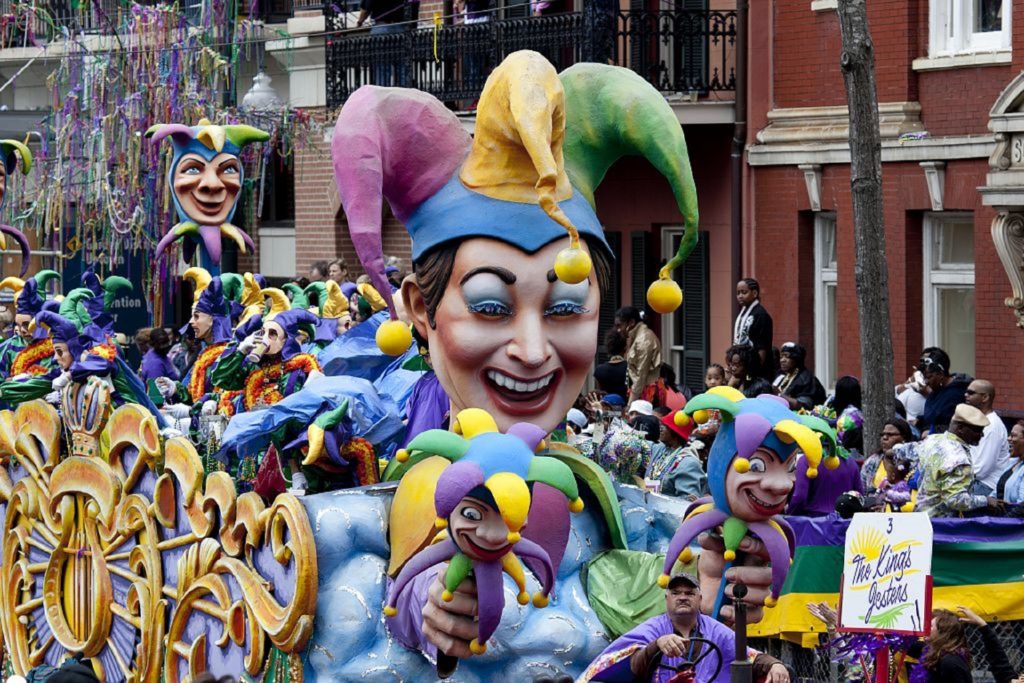 Sometimes, we members of the LGBTIQ+ community think we've come a long way in the struggle for equal rights. And we have. But times of the year such as Mardi Gras and Pride Month provide us with an opportunity to reflect on what's currently happening in the struggle and what's next on the list. 
Mardi Gras and Pride Month themselves bring to the fore some issues within the LGBTIQ+ community in the very celebration that these two event periods offer. They are times when the corporate world flies rainbow flags, attends Pride and Mardi Gras events and demonstrates their support for the LGBTIQ+ community. 
Within that community, however, there's a spectrum of opinion on their involvement: from cheering the fact that we have the support of some of the largest corporates to being annoyed and suspicious of corporates who change their colours to pink and rainbow for only a night or month in the year, and then can say they've 'ticked that box'. Similarly, opinions range for the inclusion of uniformed police marching in the Mardi Gras Parade or the Pride March. For some, it triggers traumatic memories of their maltreatment at the hands of police in the past. For others, it signals a time to move on and to forgive.  
But there are other issues that are currently more front-of-mind for members of the LGBTIQ+ community. 
1. The Religious Discrimination Bill
This bill which was born shortly after marriage equality became law, remains alive and well, despite having been beaten in the House of Reps. Many of us are still wondering why this Bill exists (remember arch-conservative Philip Ruddock wrote a comprehensive report that concluded there was no need for such a Bill), apart from being hatched by conservative MPs and others as a response to losing the marriage equality vote. Back in 2016, the conservative faction of the Liberal Party claimed a silent majority of Australians didn't want marriage equality. They were so sure of this that they took the idea to a costly postal vote – and lost. Then they claimed a silent majority were now worried that these new LGBTIQ+ rights would hurt religions. This resulted in a government panel calling for legislation that would allow faith-based schools to expel gay students – this is now known as the Religious Discrimination Bill.

The risks contained in this Bill are real and far-reaching and will likely affect goods and services provided by or for the LGBTIQ+ community, aged care, death care, for disabled people and for minority faiths. At its heart, this Bill over-rides state and territory legislation that has provide protections for the LGBTIQ+ community. This Bill is an example of politicians using non-discrimination to discriminate against some of the most vulnerable in the community. It's clear that, if this Bill eventually passes and becomes law, there will be a rise in the suicide rate across the nation. It undoes lots of the work that's been done in the struggle for equal human rights for decades in this country. And for many in the LGBTIQ+ community, the past few weeks have been incredibly tough. They felt very much like the weeks leading up to the announcement of the result of the postal vote on marriage equality, where our rights were a political football. The effects on the mental health of many in the LGBTIQ+ community has been deeply impacted as our rights, once again, became something that was being argued about and voted on. This has to stop!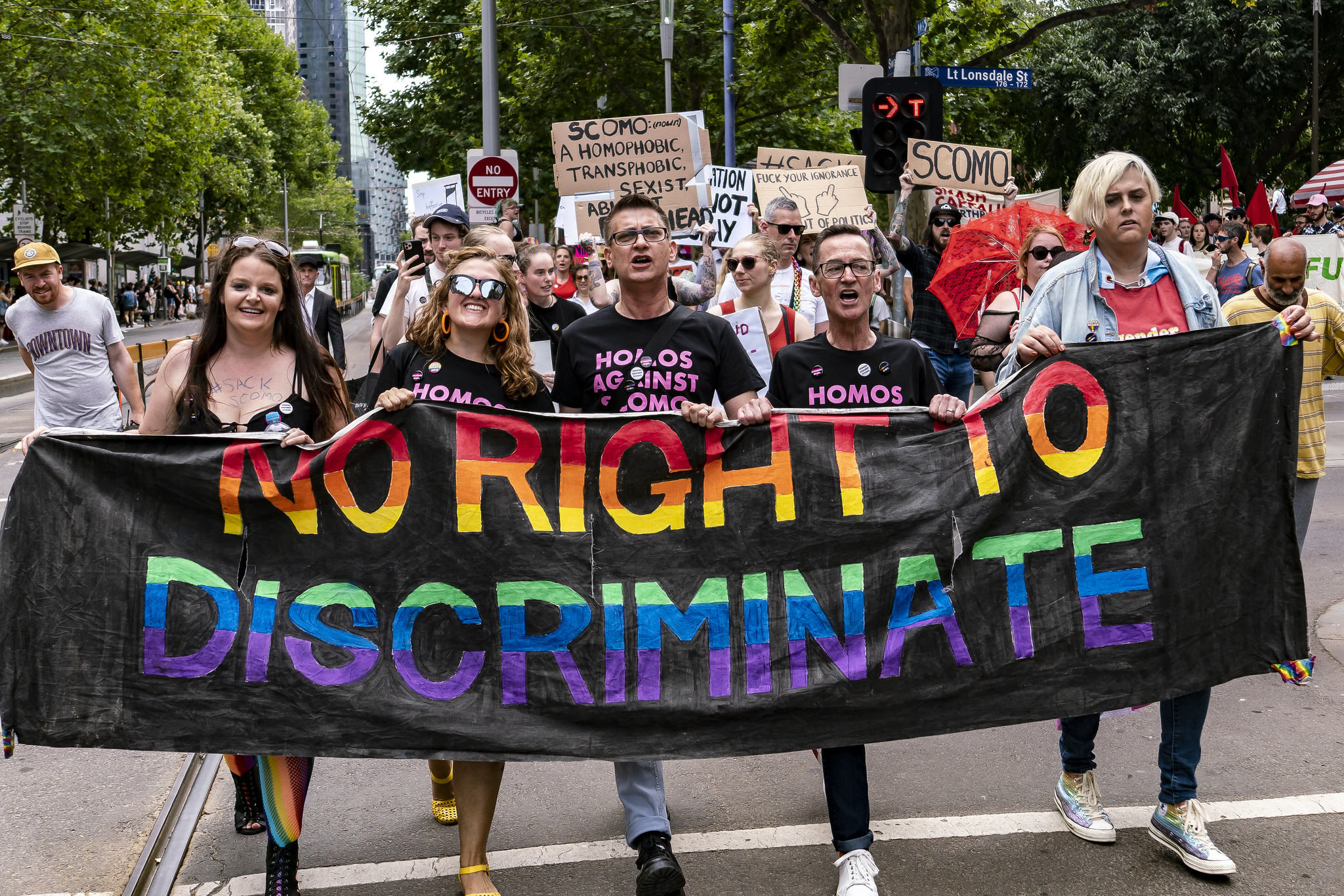 2. The constant fight against bigotry. 
Remember the Christian school in Brisbane that was intent on placing parents in the invidious position of agreeing, via a written contract that the parents sign when they enrol their child at the school, to have the child expelled if the child doesn't identify with the gender they are assigned at birth? The document branded 'homosexual acts' to be 'sinful, offensive and destructive' and lumped homosexual acts in the same category as paedophilia and incest. It literally meant that any child who is LGBTIQ+ can be excluded from this Christian school because they "constitute a serious departure from the religious precepts" of the school. Imagine being a child who is gay or transgender or gender diverse or gender fluid who has a Christian faith and wishes to enrol at this school. They will learn much more from the non-academic curriculum than they will ever learn from an academic syllabus. And whilst we're glad the new form was over-turned and the principal has taken leave, this should never have occurred in the first place.
3. LGBTIQ+ tradies are one in a million. 
There's good reason for that. Being a tradie conjures up images of hyper-masculine men who are very much members of a boys' club. They spend their breaks talking about footy, women, their utes and all sorts of other things Aussie blokes talk about. Trying to break into the tradie culture can be pretty daunting for anyone who's the slightest bit different – Muslim, a woman, disabled, or if they're LGBTIQ+. It'd be very difficult trying to engage in the smoko banter on a building site if you were transgender, gay or bisexual. The main reason the numbers of outwardly proud LGBTIQ+ people working in such industries are so low is that it's simply unsafe. Emotionally unsafe. And potentially physically unsafe. It's time there were more people working in trades. And it's time companies that employ large numbers of tradies undertook LGBTIQ+inclusion training as the first step in changing the culture.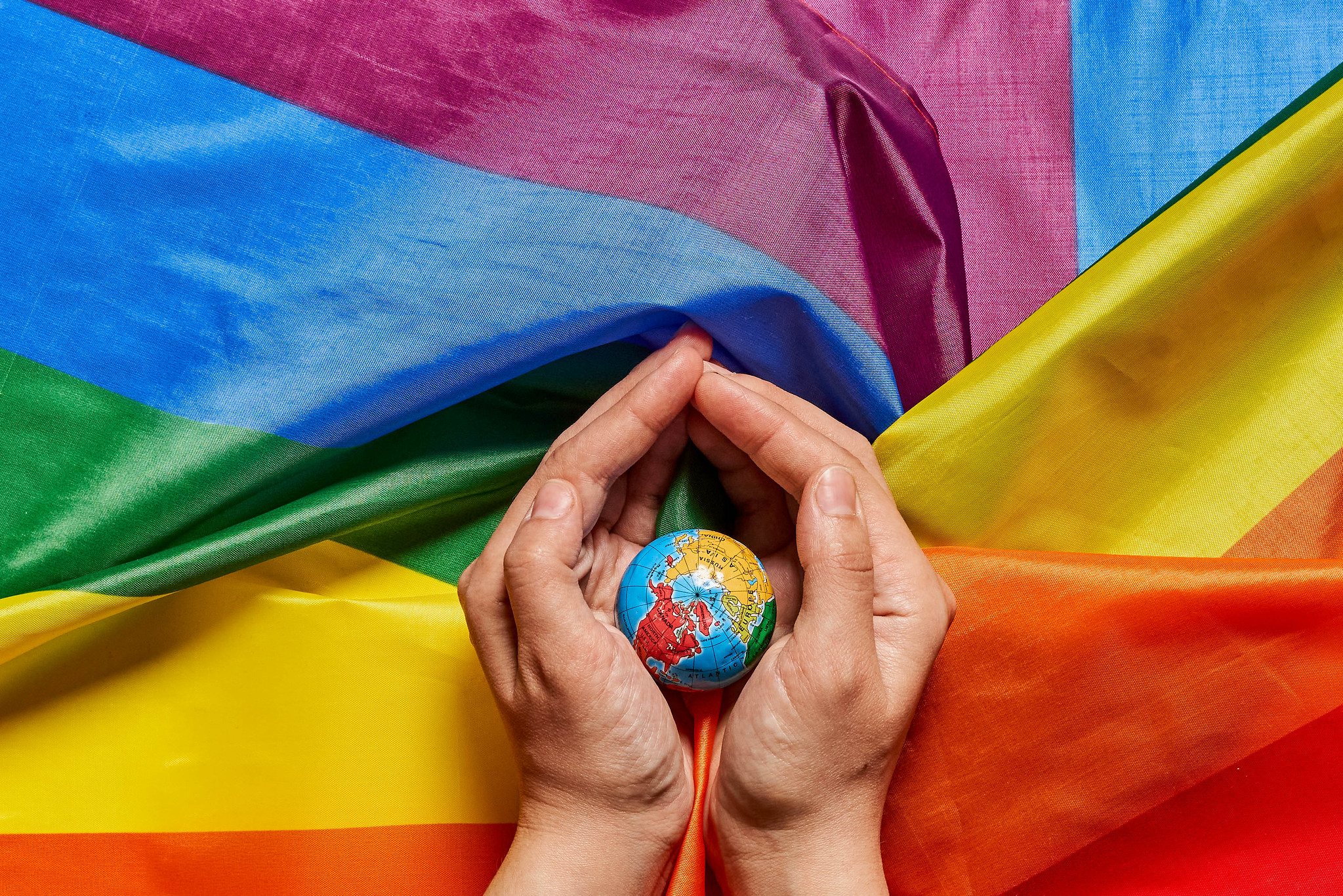 4. Rural bigotry is alive and well. 
As a gay marriage celebrant, I see all sorts of couples and circumstances. Recently, I married two gay women from a small country town. They drove to the city to sign the Notice of Intended Marriage, so I could witness them signing it. They told me they feared the gossip and harassment they might experience in their hometown, as 'word would spread' if they'd used a local JP, GP, or police officer as their witness. They preferred to drive three hours to the city, so they could avoid any such repercussions of being a lesbian couple. So, a month after signing that Notice, I married them in the city in front of two witnesses, one their inclusive photographer and one the reception person from their Airbnb. It's beyond sad that gay couples like this still face bigotry and hate in the town where they live and work. And we think we've made great progress.
5. Older LGBTIQ+ Australians fear for their futures. 
They face issues and challenges that don't have to be faced by older cis het people, and many fear going into aged care, both domestic and residential. Many aged care organisations have low queer literacy and simply don't understand how to work with older LGBTIQ+ people in a respectful way. In addition to that, there are some 'sleeper' issues – eg how are aged care residential facilities and workers responding to the disproportionately high mental health statistics of members of the LGBTIQ+ community – and the fact that now some of our elderly have had HIV for decades? This is exacerbated by the genuine lack of reliable data re older LGBTIQ+ people – made worse by the fact that the ABS census in 2021 did not collect any data on LGBTIQ+ people, including the elderly. 
And here's a short list of some other things we're still fighting for: 
A greater sense of belonging and 'family' for many in our rainbow community




A massive injection of funding for mental health to counteract the awful statistics for the LGBTIQ

+ 

community




Easier and equitable access to healthcare services – drugs, medications, and procedures necessary to transition for trans people




An end to homelessness of

LGBTIQ

+

Australians




A cessation of conversion therapy practices




A strengthening of state, territory and federal anti-discrimination laws




Improvements to workplace laws that protect us from discrimination, hostility, harassment, and bullying




The ability to donate blood, rather than be prohibited, as I currently am, on the basis of my sexuality




Being able to hold hands with my husband in public, safely, and without fear. 
Let's stop pretending that marriage equality fixed all the problems of discrimination. It didn't. It was only ever one step in the continued fight for equal rights for LGBTIQ+ people. 
Bronte Price, Celebrant and LGBTIQ+ Inclusion Trainer