ABOUT THE EQUALITY NETWORK
The Equality Network is founded on the philosophy that awareness precedes change, and that awareness is the best place to start when understanding diversity.
The Equality Network wants to equip people with the knowledge and skills required to create an inclusive society.
Whether you're coming out, or a close friend, relative or work colleague has come out to you, this course will be of value to you.
It will help you:
unravel the LGBTIQ+ acronym
understand and counter traditional LGBTIQ+ stereotypes
get an understanding of LGBTIQ+ history and the struggle for equal rights
get to know important symbols, rituals and dates in the LGBTIQ+ calendar
learn how to show respect to your loved one
understand how to be a strong LGBTIQ+ ally.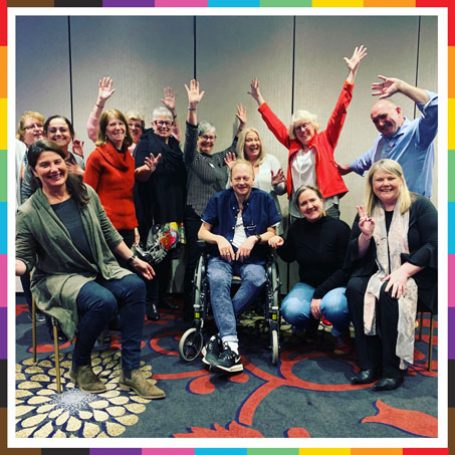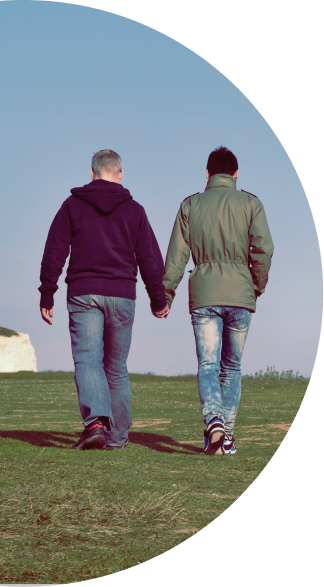 According to PwC, 55% of surveyed LGBTIQ+ employees have observed homophobia in the workplace, and homophobia in the construction industry is more prevalent than in other sectors.
The Equality Network's mission is to accelerate understanding of the LGBTIQ+ community so they feel respected and safe, by training supportive employers in diversity and inclusivity in every Australian workplace by December 2030.
Founded by respected gay advocate and community leader Bronte Price, The Equality Network aims to advocate, educate and accelerate understanding of the LGBTIQ+ community so that together, we can make real, defining, and lasting change that will truly impact diversity and create a more inclusive culture.
The Equality Network is an independent training and membership-based organization that delivers workplace-appropriate LGBTIQ+ content by a qualified trainer and respected leader in the gay community.
Bronte Price founded The Equality Network. He's passionate about training individuals and workplaces about how to become LGBTIQ+ inclusive.
Bronte combines:
his decades of service as a senior public servant
a qualified trainer
his insights as an LGBTIQ+ marriage and funeral celebrant, and
his experience as a media commentator in this area (having been featured in The Age, and on The Project, ABC, SBS and JOY94.9)
to deliver a robust training program with engaging, impactful course content.
He's the perfect storm of experience and wisdom that can assist you and your business become a safe space for LGBTIQ+ people.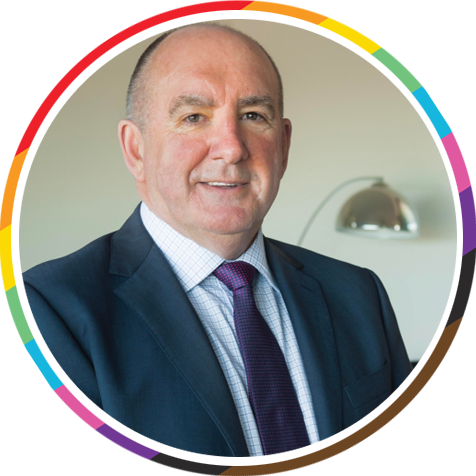 I cannot speak highly enough of Bronte's LGBTIQ+ Inclusivity Course. Not only did it improve the way I communicate with LGBTIQ+ clients but it also gave me a far greater understanding of the history of LGBTIQ+ issues in Australia which has enriched me as a person.
Jane Libbis
Family Lawyer
I am always conscious of delivering a service (wedding or funeral or any other celebration of life) with the correct protocol and respect for my clients (regardless of gender). When marriage equality was legalised in Australia in 2017, I was very keen to be learn as much as possible (and then some) about the LGBTQI community. As soon as I was aware of your masterclasses I enrolled pronto – what an investment. Learnt so much, your style, knowledge and delivery of the classes was excellent. At each session I felt very comfortable and at ease and went away a far more informed Celebrant (and person). When I was approached to deliver my first Gay Memorial Service for a very popular personality, I didn't hesitate because I had the tools to communicate with the family and having you as my mentor to ensure the service was written with dignity, grace and love made my delivery a great comfort to the mourners. Even though you were not present, I felt you cheering me on. I would never have been able or confident to do this without attending your Masterclasses. Highly commend and recommend thank you Bronte.
Anne Young
Authorized Civil Celebrant
Demonstrate your organisation's commitment to providing a safe workplace with The Equality Network's LGBTIQ+ Inclusivity Training by registering today.