14. What details are required for my profile to be complete?
What details are required for my profile to be complete?
You can access your profile by going to Profile on the right side as shown below

Under the Profile tab, you can see how your profile looks like. 
You can add a profile picture, background photo, User name, nickname, and pronouns. 
To edit these details, go to Edit Profile as shown below

Here you can change the First name, Nickname, date of birth, and pronouns visible on your profile. 
We have covered these in detail here
After making all the changes do not forget to click on Save Changes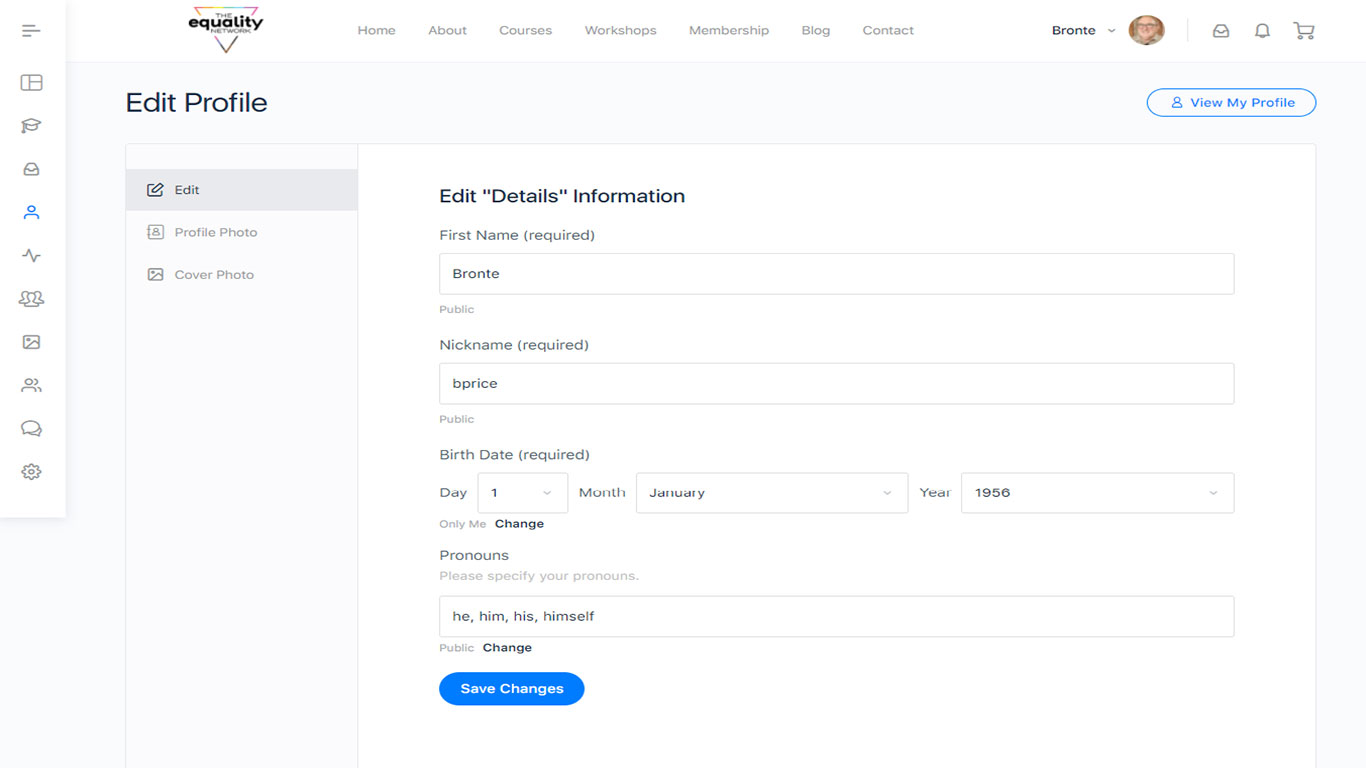 To upload the profile photo, click on "Select your file" and you can upload a picture from your computer in jpg format. 
You can also Take a Photo using the front webcam on your computer/tab 
To delete your picture but not upload a new one can click on the Delete tab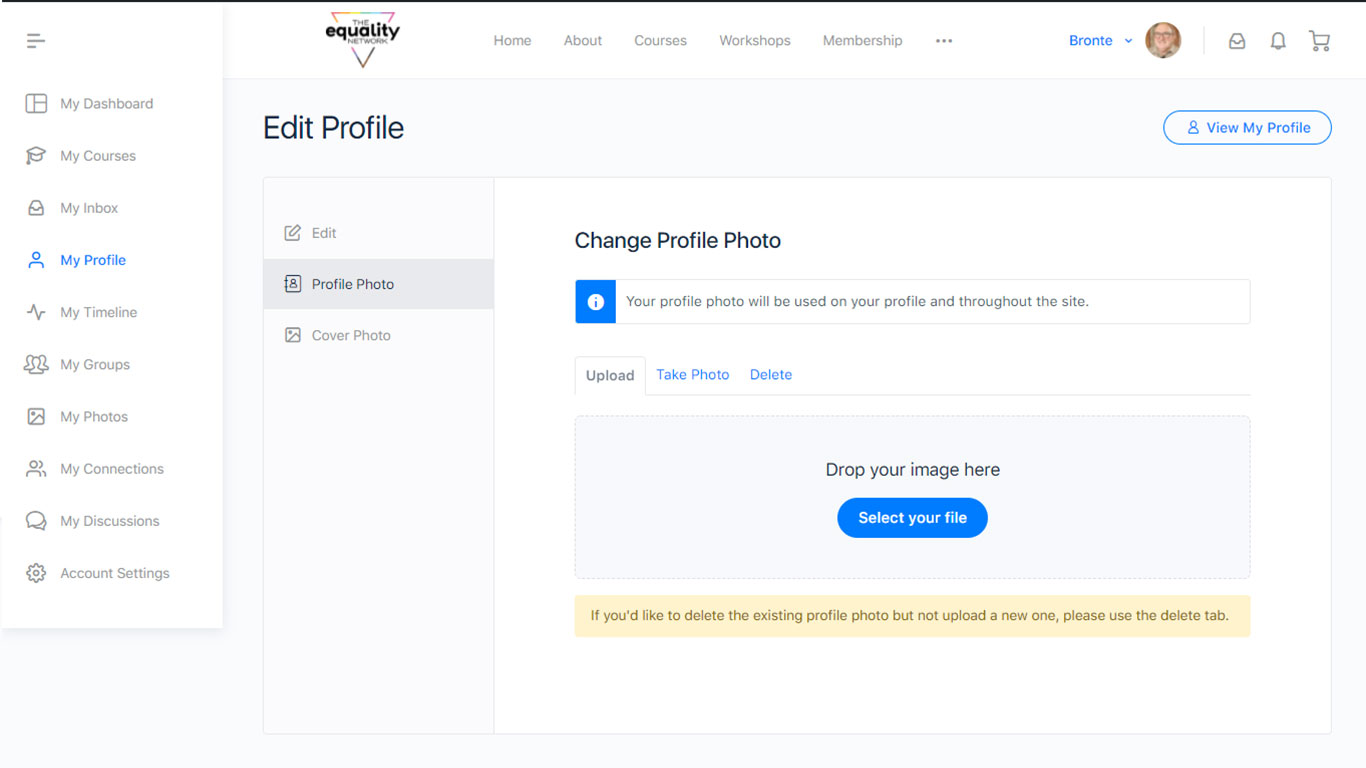 The cover photo appears in the background of your profile. 
You can upload the cover photo the same way you insert a profile photo. Click on Select your file to add the cover image
With a profile photo and a cover photo, your account looks more credible and authentic.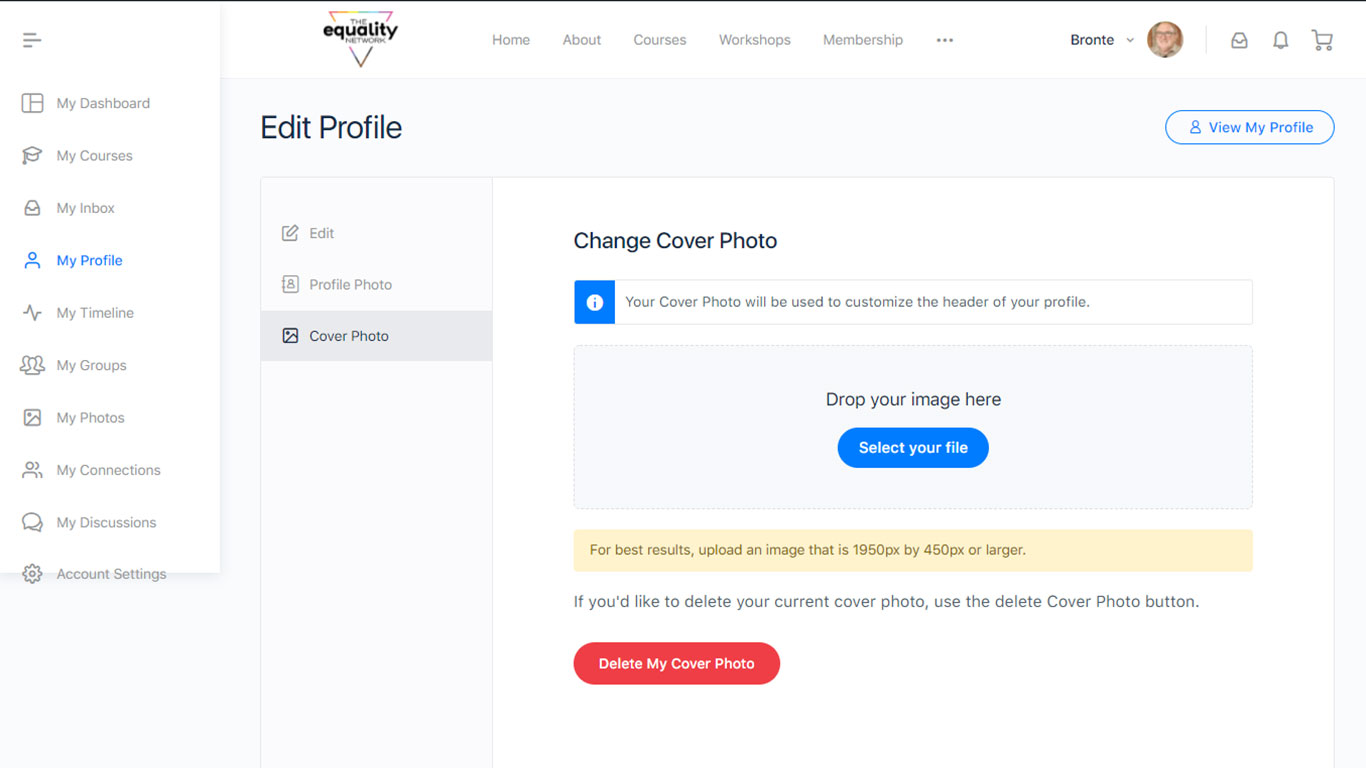 That's it. You are all set with your private or invisible account on the course portal. 
Did this help? Thumbs up or down.
If you still any assistance with the course portal, please feel free to reach out to me.
To do so, please click on the "Still Need Help" button below and by filling out the contact form.